Our Story
S

piral Architects is a custom residential architectural design firm based in Tempe, Arizona.
It was launched in 2013 by architect Gene Kniaz to offer custom-tailored residential architectural design services at the highest level to clients in Scottsdale, Paradise Valley, and Tucson. Our practice is focused both on new construction, and select renovation/remodeling projects.
Spiral Architects Instagram:
Our Personnel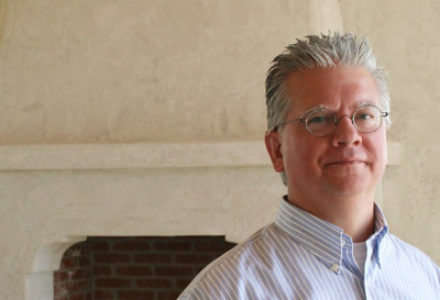 Gene Kniaz
Principal, NCARB, LEED BD+C
Biography
Gene was born in Illinois, and moved to Tucson, Arizona at the age of nine, when his father purchased a machine/fabrication shop. He graduated from University High School in Tucson, and then attended the College of Architecture at the University of Arizona, where he graduated with a Bachelor of Architecture in 1989. After developing a friendship with the former Director of the Design Studio at School of Architecture at the University of Illinois at Urbana-Champaign, he applied to the Master of Architecture program, from which he graduated in 1990. After the U of I, he relocated to Phoenix, working at three well-respected Valley architectural firms, before starting Spiral Architects in late 2013.
Where are you currently licensed to practice?
We're currently licensed to practice in the state of Arizona, and our NCARB certification allows us to get licensed to practice in most states – very quickly!
Where have you worked?
We've worked quite often in Paradise Valley, Scottsdale, Phoenix, and on the island of Kauai. We've completed a wonderful remodel project in the foothills of Tucson, and look forward to doing more work there!
Why is much of your work traditionally-inspired?
We believe that well-done climate-appropriate traditional design is functionally and aesthetically appropriate for the areas where we work. We truly enjoy looking through old books, trying to understand why so many traditional buildings work, how they were put together, and how their subtle lessons can be applied in our modern age. As its often been said, "We stand on the shoulders of giants . . ."
What do you play?
We recommend Gibson Custom and Paul Reed Smith Guitars, and Ableton Live. See our social media for more!
Meet me here:

Why Choose Us?
Our Focus . . .
We're focused on providing excellent custom residential design, delivered in a well-managed and highly personal project environment, providing our experience and expertise directly to our clients (and project team partners) on a daily basis, from our first meeting to move-in day and beyond. We often get requests from past clients to assist with new work happening at their homes, which we very much enjoy.
Unparalleled Experience
For more than 17 years, we have worked in primary leadership roles on some of the most recognizable (and most published!) projects in the Southwestern United States. We were closely involved during the development of their designs, and had primary responsibility for their execution in terms of working drawings, and oversight during construction.
Respected Reputation
We've worked at a high level in the custom residential market for a long time, and have many people that respect our work, are happy to recommend us, and enjoy working with us. Of course, we usually feel the same way about them! Let us introduce them to you!
NCARB - The Ability To Work Nationwide
Are you (or your project) not in Arizona, but interested in working with us? We hold an NCARB record, which means we can become licensed quickly in most states in the United States (and provinces of Canada!). If we think we're a good fit for your project, we'd be happy to travel, and we have both the professional experience and technical expertise to manage your project from Arizona.
LEED BD+C
We hold the LEED BD+C credential, and are enthusiastic about assisting clients who are interested in pursuing LEED certification for the project. We're also familiar with local programs (such as the City of Scottsdale's Green Build program) which allow clients to pursue and certify sustainable design in a more economical fashion.
Other stuff we're into: